Dental Implants
When you lose a tooth, there are a variety of ways to replace it. The standard of care is
quickly becoming a dental implant.
Dental implants replace the root of the missing teeth and support dental prosthesis
like crowns and bridges. You should restore your missing teeth because:
Loss of teeth can affect your bite. Change in your bite may lead to TMD.
When the teeth are lost, contact with facing arch is lost. This causes the opposing teeth to project out, causing fractures and shifts.
Missing teeth hamper self-esteem and confidence.
The Procedure:
The implant, which resembles a screw, is surgically placed into the jawbone and is covered up under the gums, which are stitched back together. The natural healing process of bone remodeling will "fuse" the implant with the jaw through a process called "osseointegration" and becomes a part of the jaw. 
After the jawbone heals in 4-6 months, the dentist attaches a metal cylinder called an "abutment" to the implant. This metal cylinder acts as a foundation for the prosthesis like crowns, bridges, or dentures.
Prior to the surgery, the dentist will review your medical history to ensure that you have healthy gums and enough bone to support the implant.
Oral Care Tips:
Brush and floss daily to remove any bacterial biofilm around the restored tooth.
Quit smoking as it can soften the bone structure and can contribute to implant failure.
Visit your dentist every six months to guarantee good condition of the restoration.
Avoid chewing on hard foods to prevent the restored crown or bridge from breaking.
Categories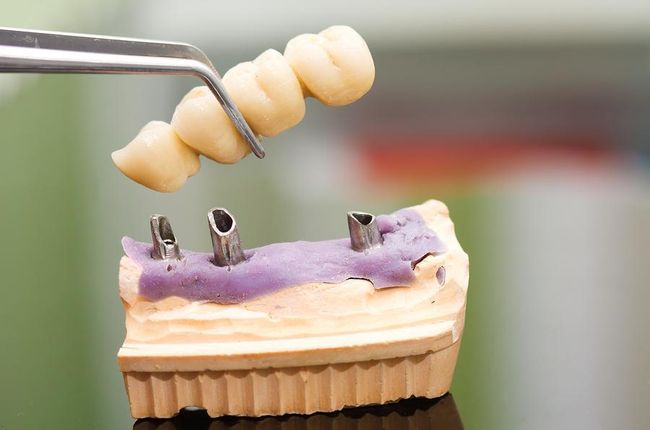 Dental Bridges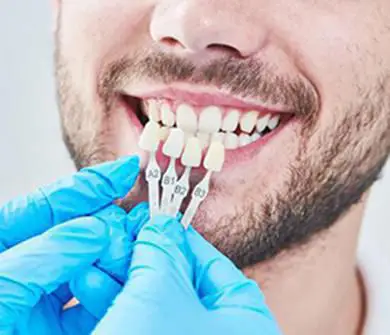 Dental Veneers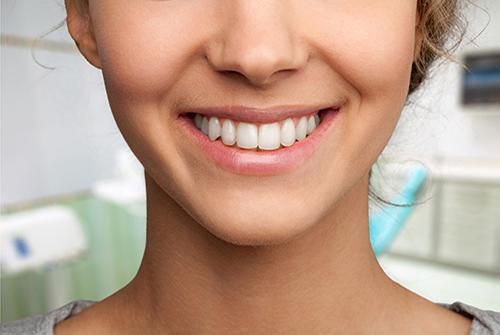 Dentures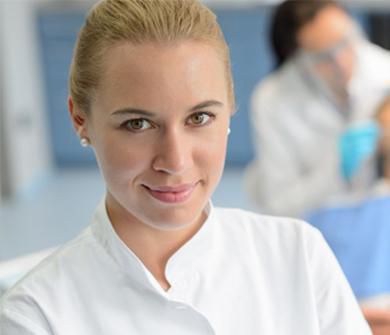 Teeth whitening